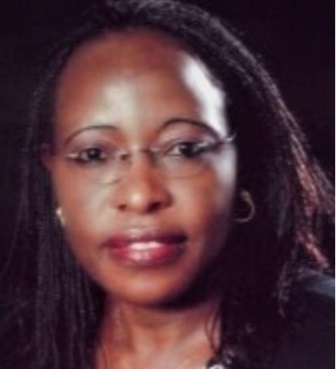 Dr. Kitiabi holds a Ph.D. from Durham University Business School in the United Kingdom and is a proud graduate of the University of Nairobi. She is a UON Academic member, an affiliate of, the School of Business with a specialization in of Management Practice and Finance, Private sector and Business, Department of Business Administration. She is an associate Academic member of the Women Economic Empowerment-WEE Hub Project at the African Women Studies, Faculty of Arts. She has over twenty years' experience of in consulting and advising in the private/Public sectors, Trade Facilitation, Revenue Management, Customs facilitation, Investment, Development, corporate governance, National Election Management, Trustee of KRA-Pension Fund, regional integration, and economic empowerment issues. Besides, Dr. Kitiabi has specifically worked with various pension schemes that including as a Pension Trustee for the Kenya Revenue Authority Pension scheme, advising the scheme on investment opportunities, income drawdown funds for retirees, growth of the fund, and creating various products for members that include strategies for sustainability, the housing scheme, health scheme, and education schemes. Playing liaison role with the regulator. She has also worked on development, Legal, and water resources boards, with the mandate to advance good governance, integrity board diversity, and competence.
Research and Publications – Dr. Kitiabi has graduated over 200 MBA students with two peer-review publications at MBA graduate-level l and over six Ph.D. students with over 15 co- published Peer Review Papers/Publications in various journals and various and several University Level Scholarly publications in the trade, business, and development field. As an Academic lecturer, Dr. Kitiabi is involved in research, supervising, lecturing at Graduate and undergraduate and levels continuously since 2007. She graduates avarage50 students annually in Regular, Parallel, and Service programs, and earns the University of Nairobi average revenue of 1.2 million shillings in the MBA program per term.  Dr Kitiabi undertakes academic work in the areas of Management Practice, Privatization, Strategic Management; Banking Practice, Financial Business Investment Models for African Women; Business Incubation; Management for the Built Environment; Business Ethics and Values; Organization Theory and; Macroeconomic policy,
At the School of Business, Dr. Kitiabi has overseen various projects that include Modernization and technology introduction in the Faculty of commerce and now the school of business. More specifically she speared headed the introduction of emailing services in 2009, and the introduction of Industry linkages and Student Placement office to replace the then Career services in 2015, as a Coordinator of Industry Linkages and Student Placement she designed the SOBGradLink@UoN(sobgradlink@uonbi.ac.ke) a careers website designed for students and graduates from School of Business  Students, to expand it to the University of Nairobi. More importantly, Dr Kitiabi fully participated in the generation of Revenue for the School of Business and the UON through the parallel program (since 2007) at an average of 3 percent of monthly revenue generated (apprxo.3m). She is an active member of several professional bodies that include; the DBA Africa Management Review-Journal (AMR); The international Management Association and Journal; The African Capital Markets Association; The Women Economic empowerment –WEEHUB of the Centre for Gender Studies at the University of Nairobi; Founder Member of and Chairperson the Council for Economic Empowerment for Women of Africa -Kenya Chapter; Kenya Business and Professional Women's Clubs; Founder Member and Former Chairperson of The Young Career Club; Association of University Women; East African Business Association; East African Business, Trade, and Investment Analysts Association and Member of University women PhDs Association – International.