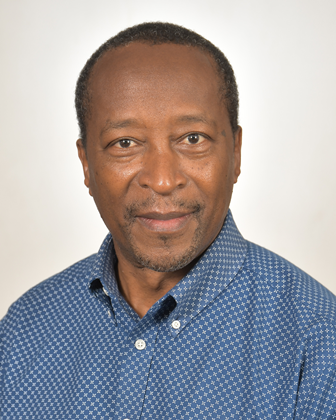 Prof. George Karuoya Gitau is a Professor of Epidemiology and Medicine at the Department of Clinical Studies, Faculty of Veterinary Medicine, College of Agriculture and Veterinary Sciences, University of Nairobi. Prof. Gitau has worked at the University of Nairobi since 1st August 1989 when he was first employed as an Assistant Lecturer and has risen through the Academic ranks to the position of Professor since July 2014.
Prof. Gitau has been a member of the University of Nairobi Pension Scheme 2007(UNIPEN) from 1st August 1989.
Prof. Gitau has published widely in peer-reviewed scientific journals and to date, he has published 91 scientific papers and presented 58 papers in local, regional and international conferences.
He has mentored and supervised 44 graduate students, 9 Ph.D. (completed), 2 PhD (ongoing), and 31 MSc/MPH (completed) and 3 (ongoing). He is a member of the Senate of the University of Nairobi and, College, Faculty and Departmental Boards where has has served in many committees of these Boards.
Prof. Gitau has chaired several Institutional and Developmental Boards and has gained substantial experience through these opportunities.
Together with others, Prof. Gitau has attracted research/project grants from different Funding Agencies such as GEF/UNEP, CIDA, USAID, IDRC, KAPP, DFID, EU, RUFORUM, ILRI, CDC, among others. In August 2020, Prof. Gitau won a US$6m together with a team from Washington State University and International Livestock Research Institute to train PhD scholars and build capacity for the future generation of scientists.
Prof. Gitau has also undertaken local and regional consultancies with the African Union, African Development Bank, Food and Agricultural Organisation of the United Nations, International Atomic Energy Agency/Food and Agricultural Organisation, United States Aid for International Development, International Centre for Insect Physiology and Ecology (ICIPE), International Livestock Research Institute (ILRI), Veterinary sans Frontières Suisse, Veterinary sans Frontières Germany, World Vision Sudan, among others.
He was elected as a Trustee to represent the Academic members of staff for three years effective 9th April 2021. He has served in the Investment & Finance Committee and the Audit & Risk Committee , subcommittees of the Board. The Trustees elected him as the Chairman, Board of Trustees from May 2022.He has successfully completed the Trustees Development Programme Kenya (TDPK) which is a mandatory training for Trustees.
Prof. George Gitau is commited to serve UNIPEN with humility, integrity, accountability and openess, and to provide servant leadership to ensure that the interest of the Scheme members come first.