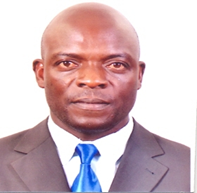 Meshack Juma – Profile
Meshack Juma is a Chief Medical Microbiology instructor in the department of Obstetrics & Gynaecology at the School of Medicine, University of Nairobi. A PhD fellowship holder from IID&GHTP.
 He has over 25 years of experience in practical illustration, patient diagnosis and research in Kenya, regionally and internationally in Medical Microbiology and Infectious disease. He has worked with Kenya Medical Laboratory Technician and Technologist (KMLTTB) Board as an examiner, curriculum reviewer & consultant, AMREF, CDC, Nairobi City Health department, Ministry of Health NASCOP, East Africa Laboratory Networks, Several development Partners as well as the WHO. He has also been involved in training and capacity building in Medical Microbiology and infectious disease locally and internationally. He has published several articles in referred journals as well as book chapters.
On leadership, Juma is currently the Kenya City Leader in Training PhD and Post Doctorate students in the IID&GHTP, Co-Principal Investigator in the Global Gonococcal Surveillance Program (GASP-Africa Region).
He is a Certified Trustee of the University of Nairobi Pension Scheme 2007 representing Non-Academic staff. He is a certified Trustee after successfully undergoing Training in the KENYA TRUSTEES DEVELOPMENT PROGRAM.
Juma was elected for a three year term as a Trustee to represent Non-academic staff on 22nd September 2017. He was successfully re-elected for a final and second term effective 9th April 2021. There was a delay in elections due to COVID-19 restrictions.
Achievement:
1. Increased awareness among members;
2. Enrichment and extension of education meeting to sate-light campuses;
3. Improved pre-retirement training with lifestyle skills, coming much early to give room for acceptance and adjustments, here we get input which have informed establishment of
4. Introduction Workshops for newly enrolled members;
 5. Initiated introduction of a pension Software
6. Open day supported by service providers for member to improve understanding in investments, health covers and insurance issues before retirement;
6. Improved AGM attendance with information on government products available in line with the president Big four agenda i.e.  Housing.
Juma is a trusted servant, passionate about Community service and was part of the volunteer term that established the COVID testing centre at the University Institute of Infectious Disease (UNITID) the team that worked at the national testing centre at the time of the pandemic and trained staff at the Kenyatta National Referral Hospital to support the testing.